In 2007 I had the idea of creating a fansite for my favorite band -- The Offspring -- that's when The Offspring Brasil was born. Seeing the need to expand the territory, I started with my friend programmer Tijs Van Leur an international website for the band, in 2009 The Offspring Site went online, with an English version and another one in Brazilian Portuguese. We're currently working for the insertion of the languages Spanish and Polish, which should happen quite soon. The site has been recognized by the band The Offspring and their record label Sony BMG Brasil.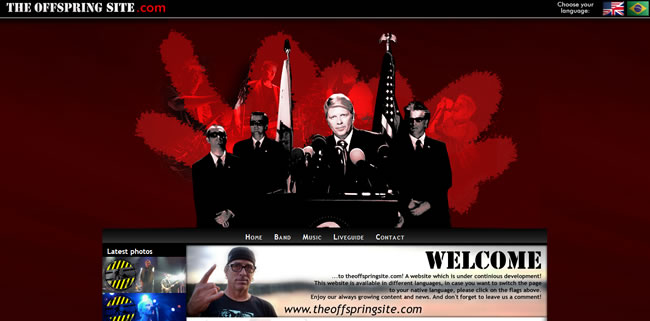 Services provided since: August 2007
Version online in: July 2011
Version: 2.0 (Done by me in a partnership with Tijs Van Leur)
Client: The Offspring Site/The Offspring Brasil
Services given: Creation of the layout and programming it with the Dutch programmer Tijs Van Leur. Translation and creation of texts in Portuguese and English. Maintenance of the website and its social networks..
Website addresses: www.theoffspringsite.com, www.theoffspring.com.br
Status: Online